Please be advised that Perris Union High School District (PUHSD) is aware of the internet posts, which appear to be a nationwide hoax, having to do with clowns. Some posts state that clowns will be coming to schools and causing harm. We are working closely with the Riverside County Sheriff's Department in an effort to put our students and school community at ease. PUHSD in conjunction with the Riverside County Sheriff's Department and School Resource Officer (SRO) Robles completed an...... Read More
Race to Submit is challenging high schools in Riverside County to increase their Free Application for Federal Student Aid (FAFSA) submission rates and help students discover the financial aid available to them.
Free and Reduced-Price Meals are available to families who believe they may qualify. If your family chooses to apply, please complete a" Free and Reduced -Price Meal Application Form." The forms can be obtained and returned (completed) to any school office. You will be notified by mail of your child's status. Until notification, you must provide your child with a lunch or lunch money.
You may apply for Meal Benefits online!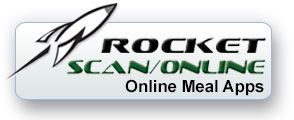 Only complete one application per family....... Read More
Vision Statement
The mission of the Perris Union High School District is to provide quality educational programs and meaningful opportunities which encompass the intellectual, social, emotional, and physical aspects of all students within the district and which will enable them to become productive members of society.
Mission Statement
The mission of The Academy is to serve the needs of students, grades 7-12, who are alternatively placed due to discipline and attendance issues.
Core Principles
Academic Achievement:All Academy Staff members encourage and promote student achievement within a safe, courteous, creative learning environment.

Accountability:Staff and students are accountable for their actions.

Integrity:Everyone is trusting, helpful, and committed to doing their best.

Academic Delivery:Direct Instruction is differentiated and always determined by student needs.

School based Intervention:Services are provided for students identified in need of physical, social emotional, and mental services and supports.

Discipline:Discipline is consistent, without prejudice, incorporating positive behavior strategies while instilling hope for all students.
The Academy Motto
SOAR
Stay connected to school activities
Overcome challenges
positive Attitude
Respect self and others